About Rozenthal
Rozenthal Jewelry was launched in 2016 by Latvian ceramic designer, creator and owner Madara Rozentāle. Inspiration for Rozenthal Jewelry collections come from art and shapes and colors found in nature. They are simple, pure, lightweight and enjoyable.
Each piece is made in Madara's signature technique. Marble patterns and hand-painted precious metal coat makes every piece unique and distinct.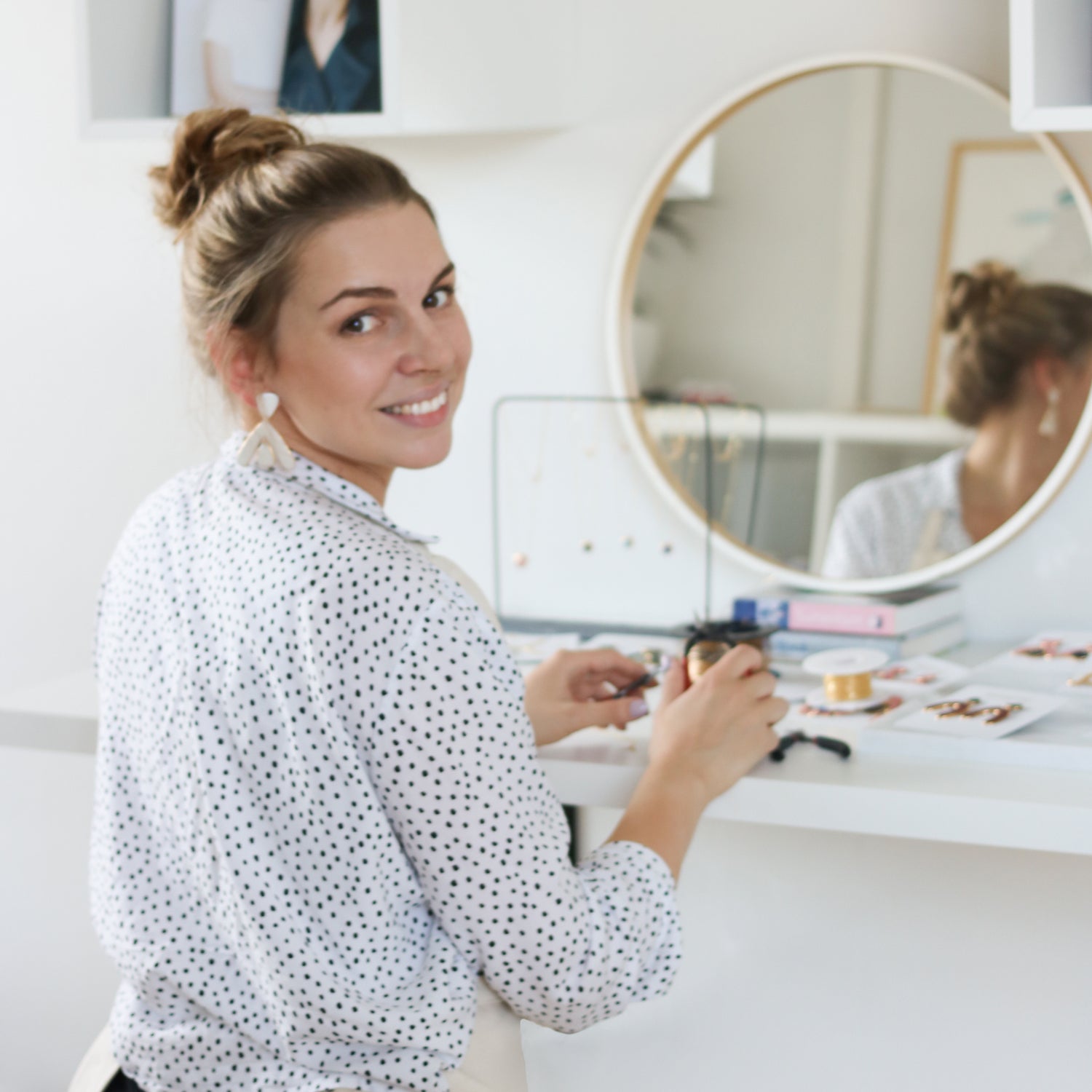 Meet the designer
My name is Madara Rozentāle and I'm ceramic designer from Riga, Latvia. I have Master's degree in Visually Plastic Arts from Art academy of Latvia and more than 15 years experience with ceramics design.

In March 2016, Rozenthal Jewelry brand was born and I made my first collection. I was thrilled to see how welcomed my brand was locally and still is to this day.
My ideas keep on evolving and new collections are created after lots of experiments with color and shapes. I get inspired by both nature - starting from tree branches and flower petals to cloudy sky and rough cliffs, as well as other artists.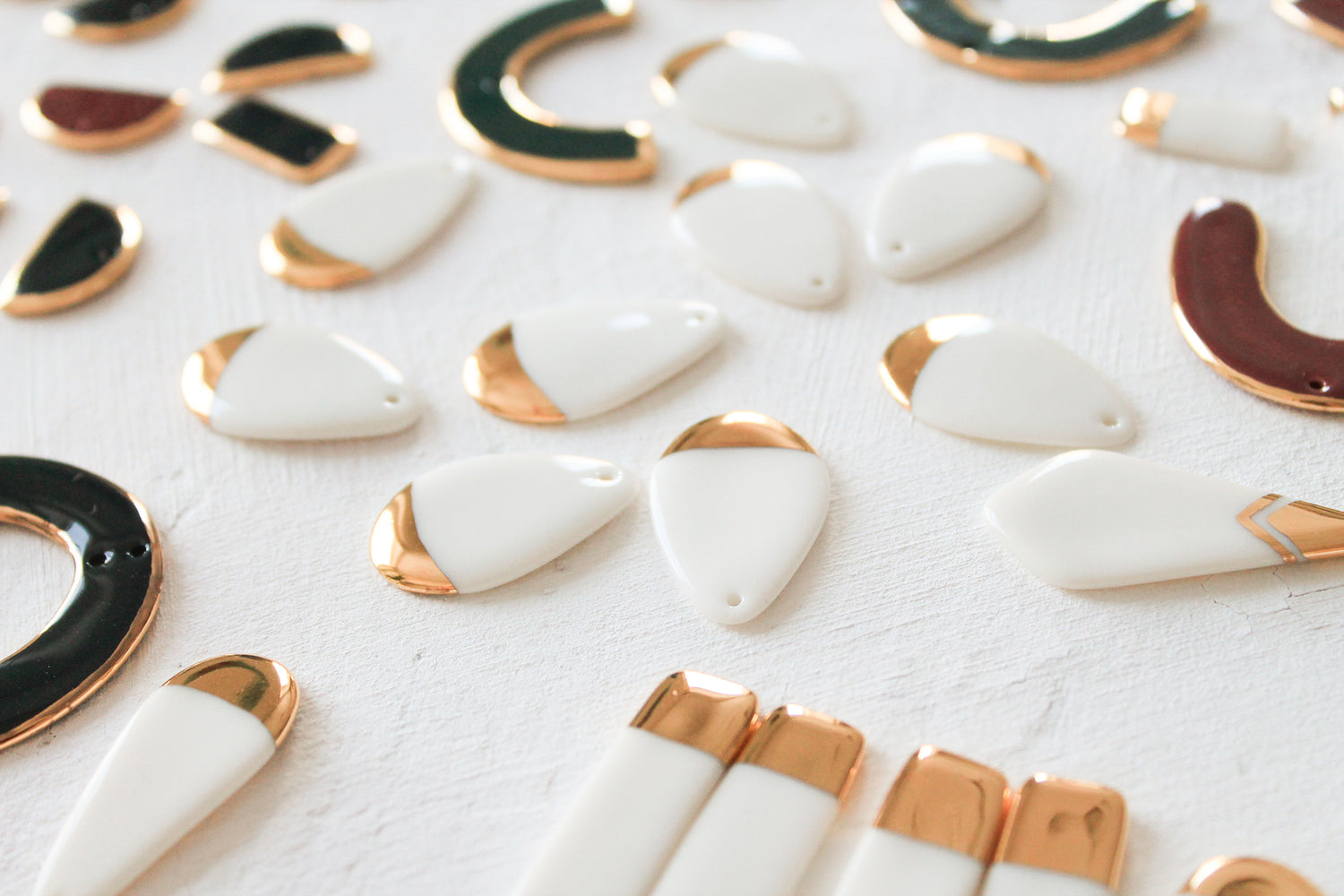 Handmade
Porcelain jewelry is handmade following the footsteps of traditional ceramics craftsmanship.

Firstly, raw porcelain clay is formed and cut into individual pieces, followed by the first firing. Next,
porcelain pieces are polished and glazed before they undergo a second firing. Lastly, glossy
porcelain pieces are hand-painted with 24K gold or platinum luster and fired one last time.

After 3 separate firings, the highest being 1260°C (2300°F), porcelain pieces are finally ready!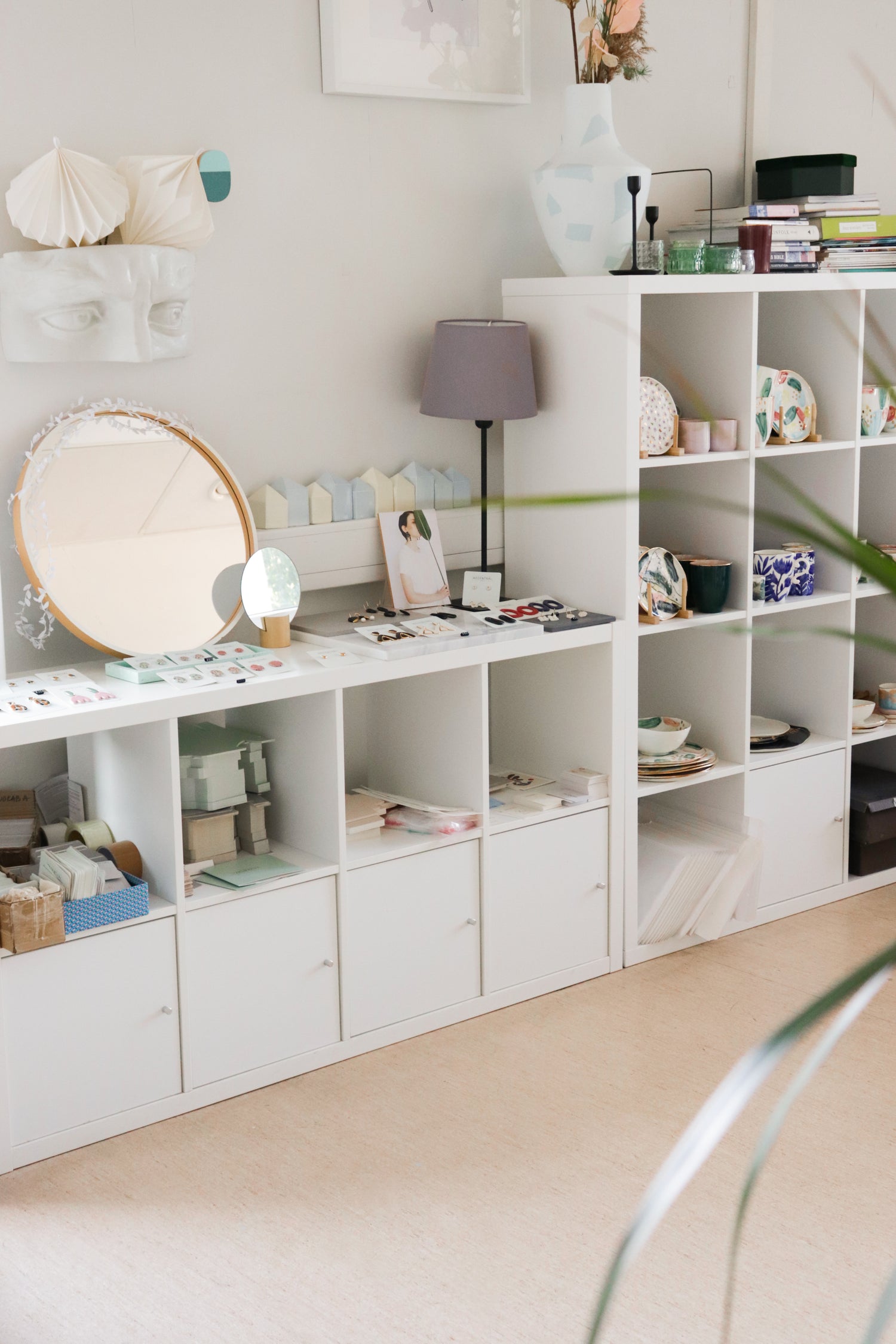 Ceramics studio
Rozenthal Studio is located in Riga, the capital of Latvia.

Our studio offers co-working space for other ceramics artists and we also organize workshops for everyone who is interested in trying their hand in making ceramics.
Upcoming workshops
Support
Rozenthal ceramics got supported by grant program "Atspēriens" of Riga City Council, in cooperation with Swedbank.

The business is also supported by ERDF project "Regional business incubators and Creative industries incubator" of Investment and Development Agency of Latvia.